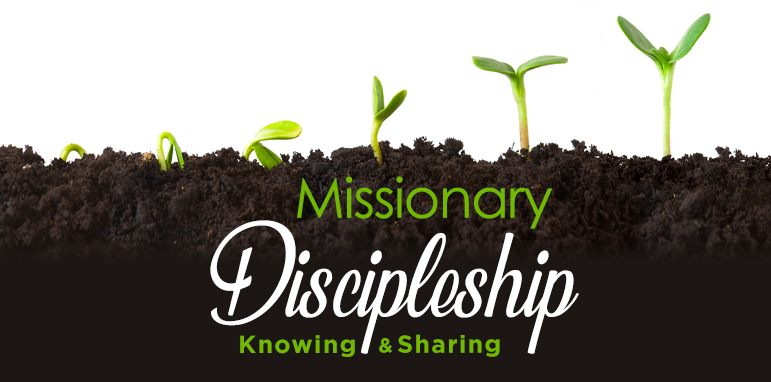 Missionary Discipleship Prayer
Lord, Jesus Christ,
You invite all of us to know You
and to share You with others.
You call us to be Your missionary disciples
and bring Your love to our world.
Touch our hearts and stir our spirit.
Help us daily to take up our cross
and follow You by living Your Word
and proclaiming Your Good News
to those around us.
May our faith in You increase,
may our hunger for the Gospel intensify,
and may our parish be strengthened
as we learn to love one another
as You have loved us.
Amen
Missionary Discipleship Sunday
May 29th, 2022
The Ascension of the Lord
Scriptural Focal Points:
First Reading: Acts 1:1-11
• He tells us to "wait for the promise of the Father" when we will baptize with the Holy Spirit.
• He expects us to be his witnesses everywhere- "in Jerusalem, throughout Judea and Samaria and to all the ends of the earth."
Gospel: Luke 24:46-53
• As Jesus ascends into heaven, he instructs us how to continue his mission of the church; how to "stay until we are clothed with the power from on high"- how to wait for the Holy Spirit without dawdling or just standing and at the sky.
• The Holy Spirit is the promise of the Father, who Jesus says he will send for us.
• They wait, returning to their life in Jerusalem, continually praising God in the temple. The temple we are, is Christ, whom we bring wherever we go.
Considerations:
Waiting
• We are called to wait with joy and expectation even when we don't have all the answers. Waiting is best done together, without debating, labeling, criticizing, or blaming; but with a commitment to listening, an open spirit, and a desire to be on the journey together.
• We are called to wait in community, with a special mission of accompanying and acknowledging that we are all at different stages of encountering Christ. We must have the attitude of Christ towards ourselves and others as we move thru our journey of faith. Everyone's journey is different, and we must ask God for the grace to wait with love and mercy as we all move through attitudes of skepticism, distrust and uncertainty to curiosity, openness and to intentional discipleship.
Witnessing
• Witnessing in today's culture requires all of us to speak the Gospel with fresh energy, fresh eyes, and new methods to reach a new audience- those of our family and friends who dawdling and staring up at the sky, unsure about their faith, unsure about who Christ really is and what his promises really are.
• Being a missionary disciple means knowing how to not only be present, but also to share our own personal stories of God's love and promise- even in the midst of our personal experiences with endings, loss, and grief.
Joy of the Gospel
#15 "It is not by proselytizing that the church grows but by attraction."
#264 "The best incentive for sharing the Gospel comes from contemplating it with love, lingering over its passages and reading it with the heart."
#266 "Unless we see Jesus present at the heart of our missionary commitment, our enthusiasm soon wanes and we are no longer sure of what it is that we are handing on. A person who is not convinced, enthusiastic, certain, and in love, will convince nobody."
#275 "If we think that things are not going to change, we need to recall that Jesus Christ has triumphed over sin and death and is now almighty. Jesus Christ truly lives!"
#275: "Christ, risen and glorified, is the wellspring of our hope, and he will not deprive us of the help we need to carry out the mission which he Has entrusted to us."
Questions of the Week
5/1/2022
3rd Easter John 21:1-19
For Children: Would you jump into the sea for Jesus?
For Adults: Share a moment in your life where the miracle of the fish has metaphorically happened for you. When you've thought there was absolutely no way that something would work, but God made it happen.
5/8/2022
4th Easter John 10:27-30
For Children: Who do the sheep represent?
For Adults: Who is your shepherd? is it material success? Professional gain? Social acclaim? How can you reorient your tendencies to follow Christ?
5/15/2022
5th Easter John 13:31-33, 34-35
For Children: What makes you feel really loved?
For Adults: Compare the world's view of love with God's definition of love.
5/22/2022
6th Easter John 14:23-29
For Children: What is the job of the Holy Spirit?
For Adults: Who is the Holy Spirit for you? How do you respond when others do not feel his presence or power?
5/29/2022
Ascension of the Lord Luke 24:46-53
For Children: After leaving Mass, how do I continually praise God?
For Adults: Do you often hear or feel the sentiment that faith should be private? How can you embrace Jesus' charge to be his witnesses?