The Perfect Christmas Gift: Purchase Livestock for Haiti
Looking for the perfect gift for Christmas for a friend or loved one—tired of the same old gifts? St. Margaret Mary Haiti Ministry is once again selling livestock to raise funds to help our brothers and sisters in Haiti. When purchasing an animal, you will receive a beautiful card to give as a gift. All money raised will be used to purchase livestock for members of our sister parish in Haiti. Sales have begun order below.
Thank you for supporting this important sustainable program that provides income for the recipients of the animals and promotes dignity for our brothers and sisters in Haiti.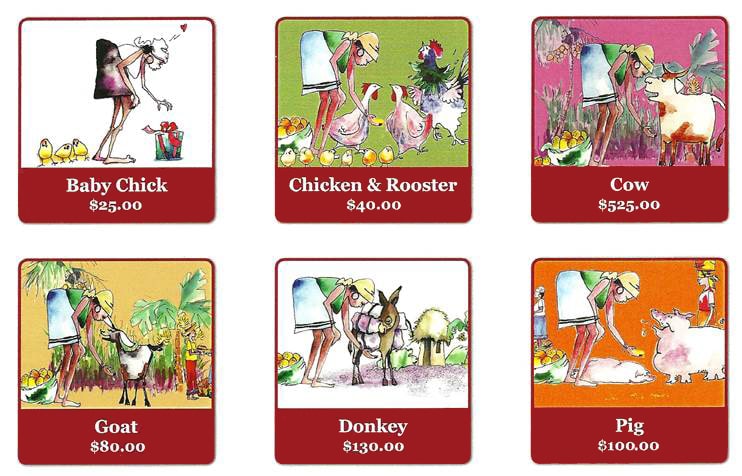 General Donation
Many of the programs in our Haiti ministry don't directly involve animals and if you'd like to show your support specifically for these programs you can also purchase these lovely postcards depicting joyful Haitian parishioners.