Sunday, May 19, 2019
(7:30- 9pm, St. Margaret Mary Parish Hall)
In a spirit of dialogue and peace, St. Margaret Mary will host an interfaith dinner during Ramadan. For Muslims, Ramadan is a time of fasting, prayer, and closeness to God, family, and community. An Iftar is a meal that breaks this fast after sunset.  This event is hosted in collaboration with The Atlantic Institute of Central Florida and is open to all who are interested, regardless of faith. We will share a meal of traditional Turkish Cuisine. RSVP on St. Margaret Mary's website.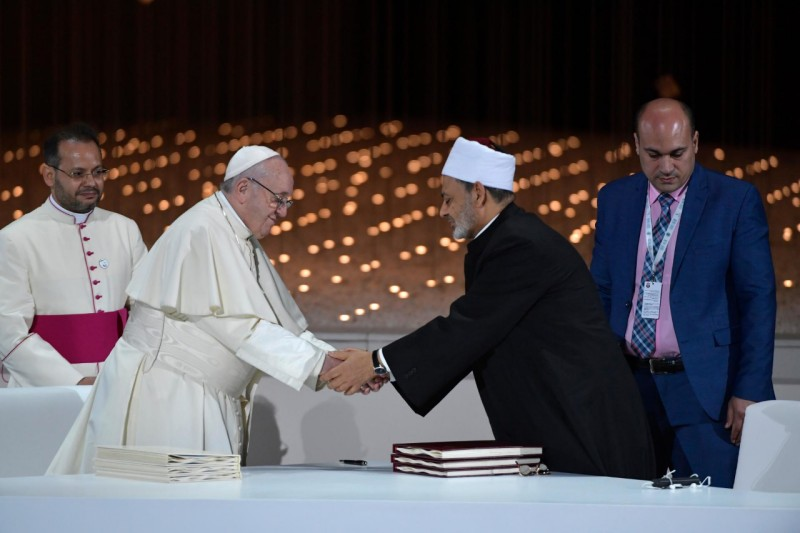 Pope Francis and Sheikh Ahmed el-Tayeb, Grand Imam of AL-Azhar, met in February 2019 to pen a joint statement on world peace and living together in which they jointly "declare the adoption of a culture of dialogue as the path..." They conclude with the aspiration that their declaration "may constitute an invitation to reconciliation and fraternity among all believers, indeed among believers and non-believers, and among all people of good will…"