RSVP now for the next marriage ministry event for all couples.
February Marriage Ministry Event: Goose Chase Scavenger Hunt on Park Avenue.

Friday, February 2, 7-9pm. In the Parish Hall.
$20 per couple to cover the cost of the app, pizza, drinks, and childcare for kids under 10.
Couples are encouraged to bring an appetizer to share.
Now is your chance to bring along a new couple to join in on the fun!
Doors open at 6:30pm for appetizers and drinks.
Babysitting available for children ages 10 and under.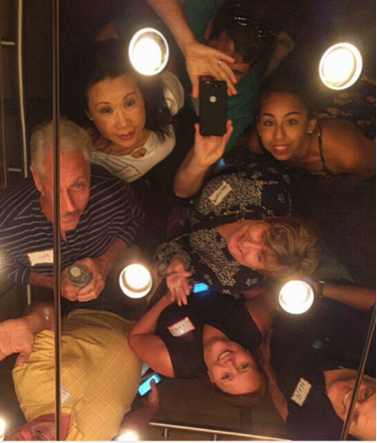 Check out one of last year's teams earning 500 points for taking a photo in an elevator.