"DO YOU HAVE ROOM FOR ONE MORE?"

MISSION STATEMENT:
To advocate for life by growing the foster and adoptive community within the Catholic Church.
And the king will say to them in reply, 'Amen, I say to you, whatever you did for one of these least brothers of mine, you did for me.' —Matthew 25:40
This group is designed for individuals that are currently fostering or have adopted children, individuals that are interested in becoming foster or adoptive parents or individuals that are interested in supporting foster and adoptive families. The purpose of this group is to:
inspire church members to get involved
recruit families to foster and adopt
equip the congregation with ways to support foster and adoptive families
Words from Pope Francis in Amoris Laetitia:
Adoption has long been held up by the Church as a generous response of love to a child who for whatever reason is not able to be raised by his or her biological parents. "In the family, new life is welcomed as a gift. What a symbol of God's love, for babies are loved even before they are born. And yet, many children are unwanted, abandoned, and robbed of their childhood. We must do all we can to change this, for the first act of the parents is to accept the gift of the new child, entrusted to the mother and father, and to guide the child to human fulfillment. (no. 166) "Adopting a child is an act of love, offering the gift of family to someone who has none.…Those who accept the challenge of adopting and accepting someone unconditionally and gratuitously become channels of God's love (no. 179).
To learn more about this group: Contact Brandy Buckner at GreyhndGal2@yahoo.com or 407.242.6236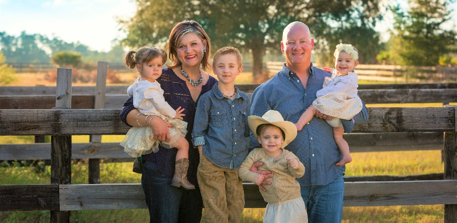 RESOURCES:
http://www.usccb.org/respectlife
http://myflfamilies.com/service-programs/foster-care
Adoption services: 866-973-8638 or visit http://ccadoptfl.org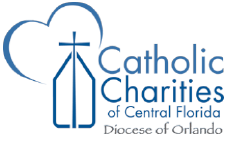 Diocese of Orlando Office of Advocacy and Justice
Deborah Stafford Shearer, Director 407-658-1818 x1084 | dshearer@cflcc.org
1819 North Semoran Boulevard Orlando, FL 32807
407.658.1818 x 1086
407.282.2891 (Fax)
http://cflcc.org/advocate

PRAYERS

INTERCESSORY PRAYERS: ADOPTION
For expectant mothers placing their children for adoption:
May they receive loving support as they walk this journey;
We pray to the Lord
For parents placing their children for adoption:
May they encounter the Father's love through our words and actions;
We pray to the Lord
For children awaiting adoption:
May they be welcomed into loving families;
We pray to the Lord
For children awaiting adoption:
May the Lord inspire loving families to welcome and nurture them;
We pray to the Lord
For married couples considering adoption:
May the Lord guide their journey and grant them peace along the way;
We pray to the Lord
For all of God's children:
May they recognize their dignity as adopted sons and daughters of God;
We pray to the Lord
PRAYER OF SAINT JOHN PAUL II FOR FAMILIES
Lord God, from You every family in Heaven and on earth takes its name. Father, You are love and life. Through Your Son, Jesus Christ, born of woman, and through the Holy Spirit, the fountain of divine charity, grant that every family on earth may become for each successive generation a true shrine of life and love. Grant that Your grace may guide the thoughts and actions of husbands and wives for the good of their families and of all the families in the world. Grant that the young may find in the family solid support for their human dignity and for their growth in truth and love.
Grant that love, strengthened by the grace of the sacrament of marriage, may prove mightier than all the weaknesses and trials through which our families sometimes pass. Through the intercession of the Holy Family of Nazareth, grant that the Church may fruitfully carry out her worldwide mission in the family and through the family.
We ask this of You, Who is life, truth and love with the Son and the Holy Spirit. Amen.