Career Opportunities for the Catholic Diocese of Orlando
Updated frequently!
Visit this link to view all the current Diocesan listings: Diocese of Orlando

Posted 7/22/14
Nanny Position Available in Oviedo/Winter Park
Seeking a loving, responsible, energetic caregiver for my 6 year old son. Hours are variable and would include some nights and weekends. Would require pick up/drop off from school most days. Competitive pay. Please only experienced caregivers apply. If interested please call Mary Jo at 315-727-8218.
Tews Company
Email: info@tewscompany.com
Fax: 407-956-6181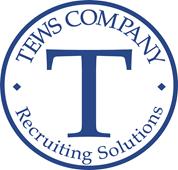 No Fee!
For more information on our current job opportunities, please contact www.tewscompany.com/jobs.asp.
State of Florida Employment Opportunities:
https://peoplefirst.myflorida.com/
Wyndham Worldwide Career Opportunities:
http://www.wyndhamworldwide.com/careers/
www.catholicexecutivesonline.com
www.catholichealthstaffing.com
www.catholicexecutives.com
Helpful link to job opportunities in Florida
Click here: MyFlorida.com - Working in Florida
Employment Jobline Telephone Numbers
for Many Central Florida Businesses and Organizations
AAA
407-444-7500
Advantage Services Group (ASG)

* Staffing  * Payrolling  * Consulting  * Technology

(407) 249-3482
AT&T
1-800-562-7288
Chamber of Commerce:
    Orlando
407-425-1234
    Seminole County
407-834-4404
    Winter Park
407-644-8281
City of:
    Altamonte Springs
407-830-
    Apopka
407-703-1721
    Casselberry
407-262-7700 x6
    Maitland
407-539-6255
    Orlando
407-246-2178
    Sanford
407-330-5676
Data Max Corporation
407-578-8007
First Union Bank
1-800-530-0154
Greater Orlando Aviation
407-825-2253
Harcourt Brace & Co.
407-345-3060
Hyatt Regency Grand Cypress Jobline
407-239-3899
Hyatt Orlando Jobline
407-396-5001
Hyatt Airport Jobline
407-825-1342
Intercristo (Nat'l Christian Employment Service)
1-800-251-7740
Lynx
407-841-2279 x8
Orange County Government
407-836-5660
Orlando Regional Health Systems
407-841-5186
Orlando Sentinel
407-872-7200
Orlando Utilities
407-423-9191
Osceola Public Schools
407-932-9145
Rollins College
407-646-2320
Sea World
407-363-2612
Seminole Community College
407-328-2400
Seminole County
407-665-7816
Seminole Public Schools
407-320-0000
Sprint
407-263-5405
Sun Trust Bank
407-850-6522
U.S. Postal Service
407-444-2029
Universal Studios
407-363-8080
University of Central Florida
407-823-2778
Valencia Community College
407-299-4943
Walt Disney World
407-828-3088
WDW Swan and Dolphin Hotels
407-934-4200