Peyton Kuhlman
Youth Minister
"Hi I'm Peyton, and I'm so excited to meet every single one of you and serve as your new Youth Minister! I was born and raised in Mobile, AL, but I've spent the last few years post-grad (Auburn University) as a Youth Minister in Richmond, VA and then as a missionary with The Culture Project International on the Pittsburgh, PA team. This past year, I worked for a local public relations company representing the Central Florida wedding industry, and I got married about 3 months ago! My husband also works in ministry at Bishop Moore, and we are so excited to see where The Holy Spirit leads us both on these ministry avenues He has invited us into within our Vocation. Please reach out over email or phone, come by the office, or catch me at a Mass and say hi so I can get to know you and your families. I can't wait to work with you! Stay tuned for upcoming events and more info on Flocknote, and thank you for welcoming me into your community here at St. Margaret Mary:)!"
---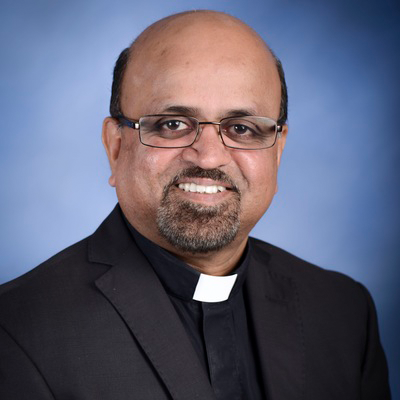 Fr. Joshy Mathew
Associate Priest
We welcome Fr. Joshy Mathew , C. M. I. (Carmelites of Mary Immaculate) Religious Priest from India. Born on January, 5, 1963, he became a Priest on December 27, 1994. In India he worked as the Director of a group of Schools for 9 years and the CEO of a Hospital for 14 years. He also worked in the Diocese of St. Augustine, Jacksonville from 2014 - 2018. Fr. Joshy looks forward to serving the Parish of St. Margaret Mary.
---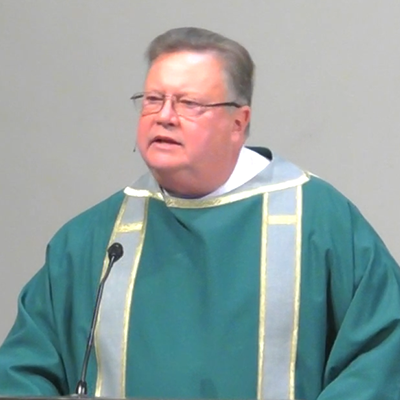 Dcn. Walt Skinner
Deacon for the Parish
Let us welcome Deacon Walt Skinner and his wife, Nancy. Walt grew up in Winter Park, so it is like 'coming home'. He met Nancy at UCF and began his Catholic journey at that time. They have been married 40 years this October! They have two grown children, Allen and JR. Walt was ordained in 2004 for the Diocese of Orlando and has served at Annunciation and th Deacon Walt is currently a Chaplain for Advent Health and also ministers as a Chaplain at Winnie and Arnold Palmer hospitals. So when you see Deacon Walt and Nancy around the parish, be sure to introduce yourself!
---
Karen Falbo
Adult Faith Formation
"My husband, A.J. and I have been parishioners at SMM for 31 years. It has been a blessing to be able to serve our church and school in a variety of ways over the years as a First Communion catechist, Eucharistic Minister, elected Pastoral Council member, UNITAS facilitator, RCIA sponsor, and Confirmation catechist. In 2019, I began a journey to achieve a personal goal of earning a Masters degree. Through a series of events, I now know were guided by the Holy Spirit, I chose Theology as my area of study. In May of 2021, I graduated with my Masters of Arts in Theology from Ave Maria University. I recently retired from a 34-year career with SunTrust, now Truist and I am excited to begin this new chapter in my life as the Director of Adult Faith Formation here at St. Margaret Mary. I am looking forward to all of the ways that God will be at work in our lives and in our parish as together we continue to grow in our faith, our relationship with each other, and the ultimate joy of growing closer to God. "