The Pastoral Council is a representative body of parishioners who assist the pastor in the policy making of the parish. Council members are called to determine the direction the parish shall take, in the light of their faith.
Every two years an election is held for three at-large members for a four-year term. Elected members and a representative from each of the eight standing parish committees form the council, which reviews goals, objectives and priorities on a monthly basis.
Council members perform a work of service to the parish, acting as representatives of the St. Margaret Mary community and as consultants to the pastor. Only one ballot per parishioner, and only registered parishioners sixteen years and older may vote.
Congratulations to the following newly elected member of the pastoral council below.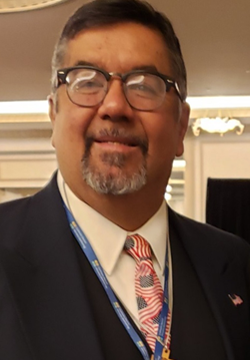 Carlos Benitez
Carlos Benitez retired and relocated to Winter Park in 2010. Carlos and his wife, Noaida are both active members at St Margaret Mary Church since then.  Carlos and Noaida are both, part of the Cursillos community at SMM. Carlos attends most morning masses on a daily basis.  Carlos is actively involved with the Father Walsh Men's Bible study and is a board member of the Men Answering the Call Committee.  He is also on the Peace and Justice Committee, the Rummage Sale Committee, the Pumpkin 5K Run Committee and has shared his witness story with SMM as part of the Life in the Eucharist.  Carlos Benitez is mostly known for the role he plays with prison ministry. He has been part of Kairos International Prison Ministry for over 15 years but since 2018 has taken on the full time role of Program Manager, for St Peter Claver Prison Re-entry Ministry. Carlos retired from UPS and the US Army National Guard Reserve simultaneously, with over 30 years of service in both careers. Carlos is a Lay Leader that prides himself in being a reliable, dependable and humble servant.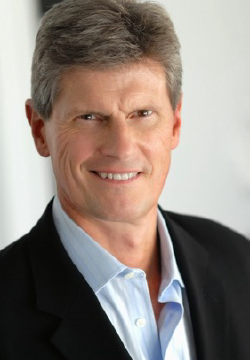 Tom Gawronski
I would be honored if you would select me as one of your representatives on the St Margaret Mary Pastoral Council so that I may give back to the Parish that has been so supportive of me and my family since we moved to Winter Park in 1996.  Shortly after we moved to Winter Park, my wife Joanne passed away unexpectedly.  The support of the SMM Parish remains a blessing to me and my family that has helped us thrive through good times and bad both spiritually and practically.
Upon my retirement in late 2019, I was blessed through my participation with the Peace & Justice Ministry to learn of the opportunity to help establish the St Margaret Mary Lazarus Ministry dedicated to marshaling the generosity of the SMM Parish to help families who live in hotels on Lee Road.  Through the Ministry, the Parish has provided food, cleaning and hygiene supplies, and school supplies to these families even during COVID. Other SMM Parish and Diocesan organizations I have actively participated in include Dominican Republic Mission, Men's Bible Study, Kairos Prison Ministry, and in 2005, I also represented SMM in the Diocese of Orlando Long Range Planning.
Thank you for considering me as a representative of the SMM Parish Council.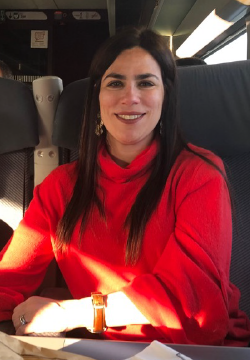 Raquel Pitt
My husband, Billy, and I joined the parish in 2000 soon after we moved to Winter Park. I have served as an Oncology Physician Assistant for twenty years in the local community.  In 2000 we immediately became involved in what was our new church family.  We have three daughters, Rebecca, Sophia and Amelia that have all attended St. Margaret Mary Catholic School and have contributed to the Mass in different roles as they have grown up.
I have been blessed to participate in many of the ministries that we have at St. Margaret Mary including bible study, facilitating MOMS, helping with the marriage ministry, serving as a Catechist for Confirmation, facilitating the Life in the Eucharist retreat, and most dear to my heart is serving as a Eucharistic Minister. I love the Dynamic Catholic organization and in 2019 I was permitted to schedule and plan Matthew Kelly's visit for a speaking engagement.  It was a lot of work but was my most exciting contribution to our church community.  I have truly enjoyed the way God has stretched my faith in my interactions with the different ministries. As I have grown over the last 21 years here, I have come to experience God's mercy and love and desire to share that with others.
I hope to be chosen to serve you in this new role. It would be an honor to be able to share my love of Christ with all of you and look forward to getting to know more parishioners in my church family.