"As Christians, we are called to listen and know the stories of our brothers and sisters. We must create opportunities to hear, with open hearts, the tragic stories that are deeply imprinted on the lives of our brothers and sisters, if we are to be moved with empathy to promote justice."
U.S. Bishops Statement on Racism "Open Wide Our Hearts"
From Fr. Walsh:
"Bridging the Color Divide" is local program in which our Church is involved. It is an attempt to build bridges between the Churches on East and on the West side of Winter Park.
It seems to me that we have a desperate need to have a "bridging the color divide" program at the national level. The brutal murder of George Floyd is the catalyst that has brought the race issue to the fore. It is by no means an isolated event. It is a blatant, over the top example of the latent and systemic racism that is endemic to our society.
As Catholic Christians we are called to abhor racial violence and racial discrimination.  We are continually reminded that each individual, from the womb to the tomb is a unique child of God and that he or she is sacred and is endowed with a special dignity.
A Must See HBO Documentary! "True Justice"
https://eji.org/projects/true-justice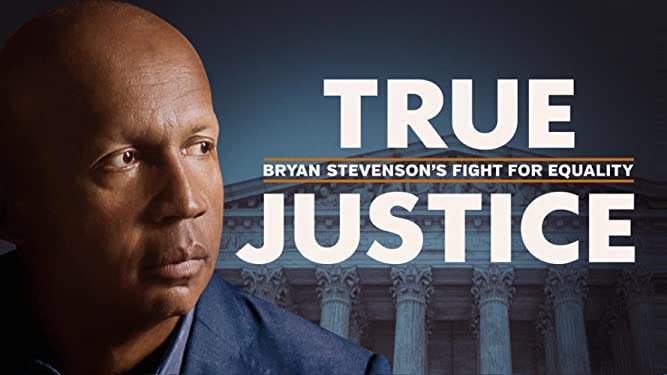 True Justice: Bryan Stevenson's Fight for Equality follows 30 years of EJI's work on behalf of the poor, the incarcerated, and the condemned. The film won the National Association for Multi-ethnicity in Communications's  26th annual Vision Award and has been nominated for a Peabody Award.  Told primarily in his own words, True Justice shares Bryan Stevenson's experience with a criminal justice system that "treats you better if you're rich and guilty than if you're poor and innocent." The burden of facing this system is explored in candid interviews with associates, close family members, and clients. This feature documentary focuses on Bryan Stevenson's life and career—particularly his indictment of the U.S. criminal justice system for its role in codifying modern systemic racism—and tracks the intertwined histories of slavery, lynching, segregation and mass incarceration. Highlighting watershed moments involving cases and clients, True Justice offers a rare glimpse into the human struggle that is required when the poor and people of color are wrongly condemned or unfairly sentenced, and explores the personal toll it takes.
More Resources: