St. Margaret Mary and All Saints Episcopal Invite You to Share Your Blessings This Year Through Our Thanksgiving and Christmas Stores.
Christmas:  New toys & books will be collected from Nov. 25- Dec. 3
---
The largest number of toys & books we need this year is for older children and this is the area where we are short.
Suggested Gift List for 9–12-year old's:
Here are a few suggestions.  Please do not limit yourselves to items on this list.  Be creative and have fun.  Keep in mind that most of these families do not have computers or WI-FI in their homes.
Arts & Crafts Kits
Sporting Equipment (football, basketball, soccer, baseball, volleyball, etc.)
Jewelry boxes, boxes that include multi-earring sets for girls, novelty and dress watches for both boys and girls, age-appropriate purses and wallets.
Manicure and pedicure sets, gift packs of body wash, lotion, etc.
Electronic dart boards with safety tip darts, skateboards, fishing equipment sets.
Board games aimed at older children.
Lego Sets
Shaggy pillows in funky colors, soft cuddly blankets in fun colors and sleeping bags
Journals with pen sets
Sports cards (baseball, football, basketball)
Earbuds
---
Item request list: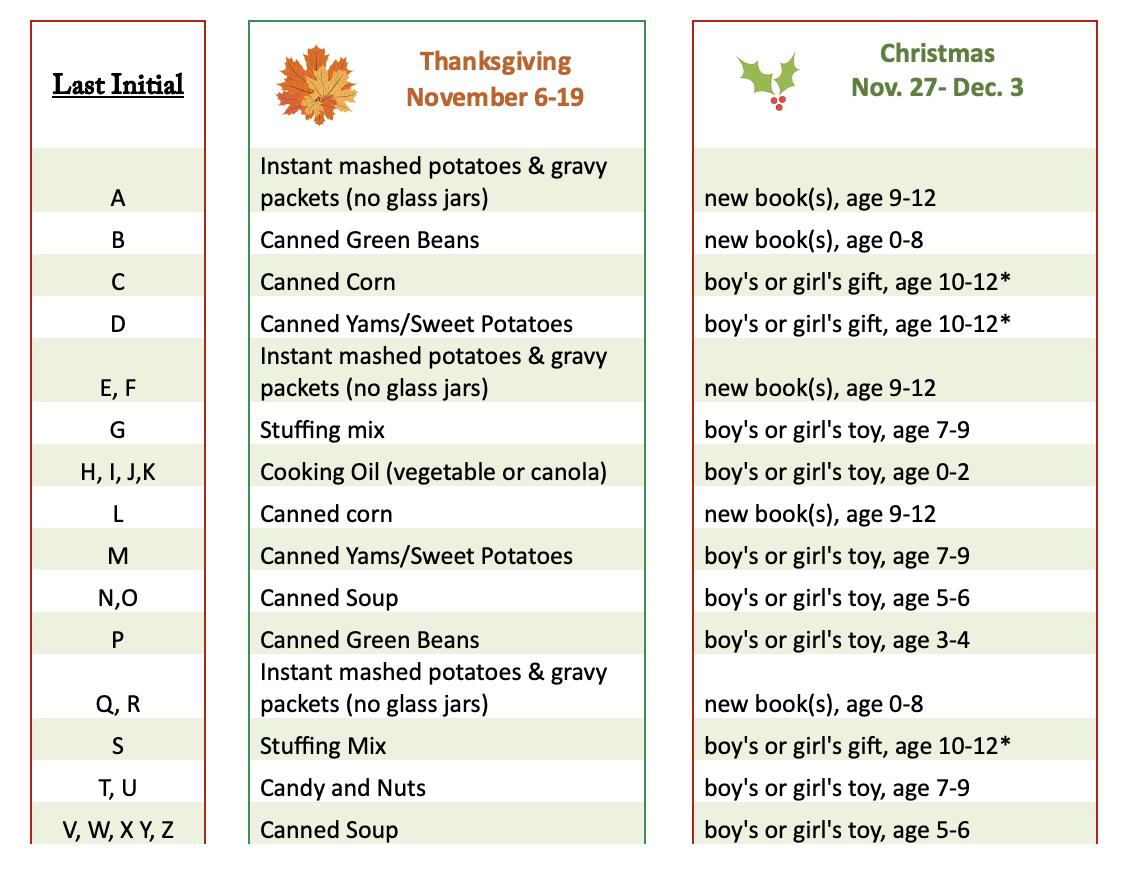 Video: