Scripture Focus:
Phlm 9-10, 12-17, "I, Paul, an old man, and now also a prisoner of Christ Jesus."
Luke 14:25-33, "Whoever does not carry his own cross and come after me cannot be my disciple."
Catholic Social Teaching:
Charity vs. Justice
Catholic disciples on mission are called to put Two Feet of Love in Action! This foundational tool describes two distinct, but complementary, ways we can put the Gospel in action in response to God's love: social justice (addressing systemic, root causes of problems that affect many people) and charitable works (short-term, emergency assistance for individuals).
Social Justice "concerns the social, political, and economic aspects and, above all, the structural dimension of problems and their respective solutions" (Compendium of the Social Doctrine of the Church, no. 201). We step with this foot when we work to address the root causes of problems facing our communities by advocating for just public policies and helping to change the social structures that contribute to suffering and injustice at home and around the world.
Charitable Works are our "response to immediate needs and specific situations: feeding the hungry, clothing the naked, caring for and healing the sick, visiting those in prison, etc." (Deus Caritas Est, no. 31). We step with the Charitable Works foot when we work to aid or assist others both locally and globally to meet their immediate, short-term needs. Examples include engaging in direct service or providing food, clothing, shelter, or monetary assistance to help those in need. (USCCB)
Read More: http://www.usccb.org/beliefs-and-teachings/what-we-believe/catholic-social-teaching/two-feet-of-love-in-action.cfm
Monthly Challenge:
Follow the works of Jesus by getting involved in a social justice issue (support environmental protection, promote peace, volunteer to help the education system) or by participating in a charitable work (volunteer at a homeless shelter, tutor children, donate to a food pantry, or participate in a community beatification program).
Saints of the Month: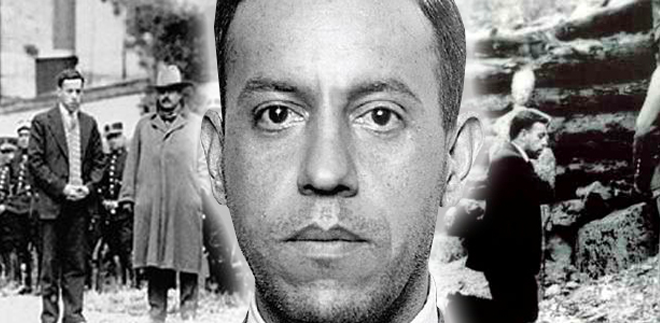 Blessed Fr. Miguel Pro Juarez - Feast Day: November 23
Born in Guadalupe, Mexico, on January 13, 1891, Fr. Miguel Pro was a mischievous, yet intensely spiritual boy born to a large family in Mexico. In 1911, Miguel began his journey to the priesthood and became a Jesuit novice. Unfortunately in 1914, when a governmental anti-Catholicism wave flooded Mexico, Fr. Miguel was forced to flee to California to avoid persecution. Fr. Miguel continued his studies through Texas, Nicaragua, Spain and finally finishing his seminary in Belgium where he was ordained in 1925.
By 1926, the political climate in Mexico had deteriorated and all Catholic churches were closed, bishops, priests, and religious were deported or imprisoned. The celebration of the sacraments was punishable by imprisonment or death. Despite this tumultuous situation, Fr. Miguel Pro returned to his homeland in hopes of ministering to the hurting Catholic people. Fr. Miguel would proceed to celebrate the sacraments undercover and in disguise! He even managed to slip into the police station a few] times dressed as a policeman in order to bring the sacraments to the Catholic prisoners awaiting execution. His ministry proved successful by the use of coded messages, clandestine meeting places and many disguises.
Unfortunately, Fr. Miguel Pro and his brothers, Humberto and Roberto, were arrested and falsely accused of an assassination attempt on the President of Mexico. On November 23, 1928, after days in jail without a trial, Fr. Pro was sentenced to be executed for his role in the assassination plot, but actually for his defiance of the laws banning Catholicism. As he was led to the firing squad, he blessed all the soldiers and knelt to pray silently. He refused a blindfold, and he courageously accepted his fate with his arms outstretched in the form of the cross. He shouted, "May God have mercy on you! May God bless you! Lord, Thou knowest that I am innocent! With all my heart I forgive my enemies!" As the soldiers lifted their rifles, he exclaimed, " Viva Cristo Rey!"
Fr. Miguel was blessed with intense courage and determination, which enabled him to fearlessly serve the faithful. As we prayerfully consider " Blessed are those who are persecuted for righteousness' sake, for theirs is the kingdom of heaven", we can witness how Blessed Fr. Miguel lived a life of service, sacrifice, and love even risking his life for his faith. Fr. Miguel Pro was beatified by Pope St. John Paul II on September 25, 1988.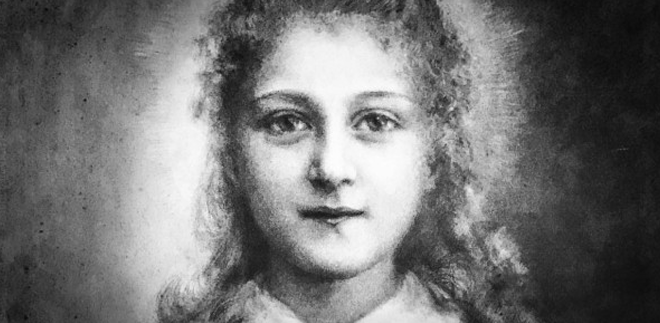 Saint Therese of Lisieux -  Feast Day: October 1
What can we learn from the life of St. Therese of Lisieux, also known as "The Little Flower"? At first glance, her life is somewhat unremarkable- she lived as a cloistered Carmelite nun for fewer than ten years before her death at the age of 24. During her life, she didn't accomplish any "big" things that we usually associate with some of the more famous saints- founding religious orders, preaching on missions around the world, performing great works or miracles, writing books, etc. And yet, shortly after her death, she was described by Pope St. Pius X as "the greatest saint of modern times" and was officially declared a Doctor of the Church by Pope Saint John Paul II. She is the youngest saint, and one of only 4 women, to hold this title.
Therese was born in France in 1873. From the very beginning of her life, she endured great suffering- losing her mother to breast cancer at the age of 4. Therese had a very sensitive spirit as a young girl and would often burst into tears if she felt the slightest criticism from anyone. However, at 14 she had a profound conversion, and this sensitive spirit was turned toward love of Christ and neighbor rather than her own interests. Shortly thereafter, she petitioned to join the Carmelite convent at Lisieux. When she was turned down because of her young age, she went to the bishop and even the pope with her request! At the age of 15, she was admitted and became Sister Therese of the Child Jesus and the Holy Face. It was her imitation of the Child Jesus that formed the foundation of her love of God. She knew that she could not do great things, but she realized in her own "littleness" that she was called to do little, ordinary things with great love. She took every opportunity to make small sacrifices out of love- smiling at people she didn't get along with, eating even the worst leftovers without complaint, willingly and lovingly performing the most menial chores and jobs. And she did everything with an unshakeable confidence in the love of God and His divine mercy. A final, intense period of suffering came in 1896, when she was diagnosed with tuberculosis. She underwent excruciating pain for the last year of her life, yet she still remained full of joy- there were some who even thought she was only pretending to be ill. She died on Sept. 30, 1897 at the age of 24.
After her death, her journal was compiled into a book which has become a spiritual classic: Story of a Soul. St. Therese's life and love teach us that life is not about the things we do but about the love we put into doing them. She is a wonderful model of how we can all achieve holiness in every aspect of our lives.
Morning offering prayer of St. Therese:
O my God! I offer You all my actions of this day for the intentions and for the glory of the Sacred Heart of Jesus. I desire to sanctify every beat of my heart, my every thought, my simplest works, by uniting them to His infinite merits; and I wish to make reparation for my sins by casting them into the furnace of His Merciful Love. O my God! I ask of You for myself and for those whom I hold dear, the grace to fulfill perfectly Your Holy Will, to accept for love of You the joys and sorrows of this passing life, so that we may one day be united together in heaven for all Eternity.
Amen.