Bridging the Color Divide (BCD)
Bridging the Color Divide (BCD) is an effort of St. Margaret Mary Church to bridge the history of color and race-based division in our community. Our work is accomplished through our shared faith and shared history. We engage in an ongoing community conversation with a coalition of West and East side churches, Orlando colleges and universities, and arts/cultural organizations in our area.  We organize historical neighborhood walks, film showings, panel discussions, and lectures to encourage prayerful dialogue, build community, and mitigate divisions based on color and privilege.
Specific events are published in advance in the church bulletin. you would like to join the group as a volunteer, contact Scott at 407-628-1324, or [email protected].
Christian Service Center
SMM works in cooperation with Christian Service Center (CSC), a United Way agency, to provide food and emergency utility assistance to those in need. Those seeking assistance work with a case manager at the center who determines eligibility and provides referrals to other community outreach organizations. They have a food pantry that is open every day, and food donations given after Mass go to this center on the 1st and 3rd week of every month.
If you or someone you know needs assistance and lives in zip codes 32792, 32789, 32751 or 32810, have them contact Gwenell Hall, Case Manager/Family & Emergency Services at 407-628-1324.
Diapers for Christian Service Center (CSC)
CSC collects and distributes diapers (child and adult), baby wipes and pull-ups to distribute to Winter Park-area families in financial hardship. Diapers of all sizes are needed; toddler diapers of sizes 4, 5 & 6 are consistently most needed. Donations can be left on the black cart in the parish hall before or after weekend Masses or during the week when the church offices are open. Diapers, as well as the weekly food donations are distributed by CSC and a number of generous SMM volunteers – if you would also like to volunteer, call Scott at 407-628-1324. Thank you for your generosity!
Elizabeth Ministry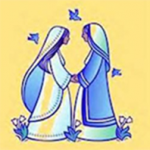 Following in the footsteps of Mary and Elizabeth, women mentoring to women thru the joys and sorrows of the childbearing years. Join a team to pray the rosary once a month for the needs of mothers in our parish, cook and deliver homemade meals for mothers in need, reach out as a pregnancy partner to a fist time mom, support those experiencing infertility, or write letters of comfort after a miscarriage or loss.
LEARN MORE
Family, Friends & Chicken Soup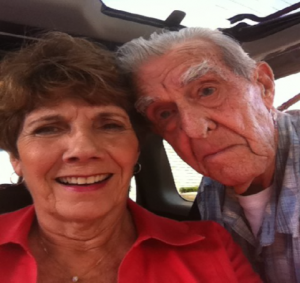 The parish provides assistance to people who need help while they remain living in their own homes as they age. Assistance is non-medical, and can include taking someone to a doctor's appointment or to the store, visiting them for companionship and providing short term meal assistance during a recuperation. Volunteers do not need to commit to a regular schedule, but can respond to a request for assistance when their schedule allows. All volunteers need to complete diocesan Safe Environment training, including fingerprinting and a driver's license background check. Clients do not need to be parishioners, but must live in the proximity of our parish boundaries. Click here to be linked to a volunteer interest form.
LEARN MORE
Family Promise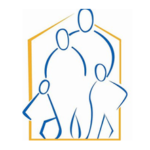 Surrounding families with a community of support and dignity, the mission of Family Promise of Greater Orlando is to provide shelter and supportive services to assist homeless families in achieving sustainable housing as quickly as possible. Family Promise utilizes a "housing first" approach to helping families overcome the crisis of homelessness and regain housing stability so that the experience of homelessness for families in Central Florida is rare and brief.
SMM contributes to Family Promise by hosting families in transition 4 times a year, for one week at a time. Families live in the Family Life Center and our parish volunteers help set up living spaces for them, prepare meals, staff a "living room" where families eat, enjoy movies and games, etc.
Volunteers are always needed, as we usually have 4 families and up to 14 people staying here every visit.  Click here https://stmargaretmary.org/family-promise-volunteers to volunteer, or contact Scott Lindeman for more information at 407-628-1324, or [email protected]
Feed the Homeless
Adult volunteers meet to assemble meals the first Wednesday of every month and high school youth prepare them the second Wednesday each month. In addition to the preparation, volunteers meet in the Parish Hall the first and second Wednesday of each month to carpool to the Coalition for the Homeless in downtown Orlando, where they serve the meals at the Men's Pavilion. Contact Scott Lindeman at 407-628-1324, or [email protected] for more information.
Food Pantry
Food donations are collected in the Parish Hall every weekend between Masses – just look for the Publix shopping carts near the entrance. Food is donated to Christian Service Center the 1st & 3rd Sunday of the month, to the Farmworkers of Apopka the 2nd & 4th Sunday of the month and to Catholic Charities if there is a 5th Sunday in the month. All food donations are welcome and there is a notice in the bulletin every week, as a reminder.
Human Trafficking
Human Trafficking is a form a modern-day slavery through which human beings—by force, fraud, or coercion—are sold into the illegal trade in sex and labor. St. Margaret Mary works to prevent human trafficking in Orlando through education, advocacy, and prevention. We actively work with and develop coalitions to educate parents, schools, and teachers about the dangers of trafficking and how to be alert for the warning signs of the trade. We inform our parish community about policy decisions related to trafficking on local, state, and national levels. And we provide resources in the form of material goods, personal support, and shelter for trafficking survivors who are rescued from the trade. Please see out video highlight our Human Trafficking Ministry.
For information, contact the parish office. If your suspect someone is a victim of trafficking, the Central Florida Human Trafficking Hotline is 407-504-1319.
Lazarus Ministry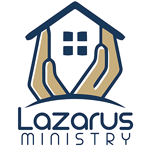 The Lazarus Ministry seeks to help hundreds of families who live in hotels on Lee Rd! These families typically live week-to-week in a hotel room that cost roughly $300 a week or $1,200 a month for shelter alone. It can require several thousand dollars in upfront fees before a family can even unlock the door to an apartment. Orlando is the only major metro area where 1 in 4 jobs pays an average of $11/hr. This Ministry is trying to provide aid to this community with various donation drives such as school supplies and cleaning supplies.
Peace & Justice
The mission of the Peace and Justice Ministry is to:
Provide educational opportunities for the parish to increase parishioners' awareness of Catholic social teaching in the context of real world issues.
Research real world peace & justice issues. Identify issues for possible action by the parish community.
Present potential actions or programs to the parish community.
Provide structure and opportunity for parishioners to become involved with Peace & Justice issues.
Provide on-going support to social action and outreach ministries.
Currently, the Peace & Justice committee is concentrating on human trafficking, interfaith activities, immigration and support for farm workers, the death penalty, the environment and Bridging the Color Divide in Winter Park.
Meetings are currently scheduled for 2019 on Nov 6 - Dec 4 and for 2020 on Jan 8 (2nd Wed) - Feb 5 - March 4 - April 1 - May 6 - June 3. All meeting start at 6:00 p.m. (social) and 6:30 (business). Most meetings are held in Holy Grounds, although the location does change – please contact Meghan Collins at 407-265-0357, for more information or to confirm the meeting venue. All parishioners interested in Advocacy and Social Justice causes are invited to attend!
Purls & Prayers - A Crocheting & Knitting Ministry
The purpose of the ministry is to create prayer shawls, blankets, caps or other garments as an outward and visible sign of the mystical reality of prayer that knits our souls together in God and Christ. These garments may be given to those in transition in their lives, expectant mothers, children leaving home, the sick, homebound, or elderly to comfortably remind them that they are present to us and bound to us in community. Meetings are held every Tuesday at 10am until noon in the Family Life Center. Please call Deacon Bill Timmes at 407-647-3392.
Thanksgiving and Christmas Stores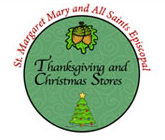 The Saint Margaret Mary Catholic and All Saint's Episcopal Church Thanksgiving and Christmas Stores is an annual event that makes food, clothing, toys and books available to local families who are struggling to make ends meet. These families include the elderly, disabled and working poor.  Last year we assisted 380 families, including 590 children.
The generosity of parishioners provides donations of food and toys, and financial contributions cover the additional costs of food and clothing.   We welcome and need volunteers – contact Scott Lindeman at 407-628-1324, or [email protected].