Bridging the Color Divide (BCD)
Bridging the Color Divide (BCD) is broad community effort in which St. Margaret Mary Church participates, to bridge the history of color and race-based division through our shared faith and shared history. We engage in an ongoing community conversation with a coalition of West and East side churches, Orlando colleges and universities, and arts/cultural organizations in our area. We participate in historical neighborhood walks, film showings, panel discussions, and lectures to encourage prayerful dialogue, build community, and mitigate divisions based on color and privilege. BCD also conducts diversity trainings, book discussions, and anti-racism workshops.
Specific events are published in advance in the church bulletin. If you would like to join the group as a volunteer, contact Scott at 407-628-1324, or [email protected].
Capital Outreach
SMM provides funds twice per year in a grant program to support non-profit organizations that help people in need. The next grant deadline is March 1, 2023.  Details on the workings of the program are included on the Ministry Tab of the church website. This past month, we awarded grants to the following organizations. Congratulations to them on their commitment to serve.
Children's Home Society of Florida
IDignity, Inc.
Grace Medical Home
KUDU
Adult Literacy League
Best Buddies in Central Florida
REED Charitable Foundation
Christian Service Center
SMM works in cooperation with Christian Service Center (CSC), a United Way agency, to provide food and emergency utility assistance to those in need. Those seeking assistance work with a case manager at the center who determines eligibility and provides referrals to other community outreach organizations. They have a food pantry that is open every day, and food donations given after Mass go to this center on the 1st and 3rd week of every month.
If you or someone you know needs assistance and lives in zip codes 32792, 32789, 32751 or 32810, have them contact Gwenell Hall, Case Manager/Family & Emergency Services at 407-628-1692.
Diapers for Christian Service Center (CSC)
CSC collects and distributes size Newborn to 6 diapers to distribute to Winter Park-area families in financial hardship. Diapers of all sizes are needed; sizes 3, 4, 5 & 6 are consistently most needed. Donations can be left in blue plastic bins in front of the parish hall before or after weekend Masses or during the week when the church offices are open. Diapers, as well as the weekly food donations are distributed from CSC by a number of generous SMM volunteers – if you would also like to volunteer, call Scott at 407-628-1324.  Thank you for your generosity!
Elizabeth Ministry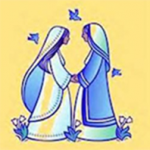 Following in the footsteps of Mary and Elizabeth, women mentoring to women thru the joys and sorrows of the childbearing years. Join a team to pray the rosary once a month for the needs of mothers in our parish, cook and deliver homemade meals for mothers in need, reach out as a pregnancy partner to a first time mom, support those experiencing infertility, or write letters of comfort after a miscarriage or loss. Not currently meeting due to pandemic.
Family, Friends & Chicken Soup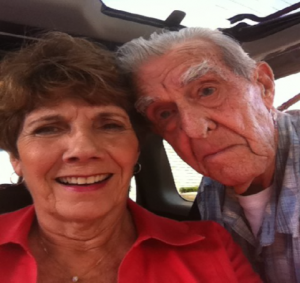 The parish provides assistance to people who need help while they remain living in their own homes as they age. Assistance is non-medical, and can include taking someone to a doctor's appointment or to the store, visiting them for companionship and providing short term meal assistance during a recuperation. Volunteers do not need to commit to a regular schedule, but can respond to a request for assistance when their schedule allows. All volunteers need to complete diocesan Safe Environment training, including fingerprinting and a driver's license background check. Clients do not need to be parishioners, but must live in the proximity of our parish boundaries. Click here to be linked to a volunteer interest form.
LEARN MORE
Family Promise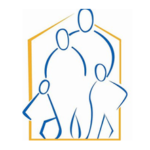 Surrounding families with a community of support and dignity, the mission of Family Promise of Greater Orlando is to provide shelter and supportive services to assist homeless families in achieving sustainable housing as quickly as possible. Family Promise utilizes a "housing first" approach to helping families overcome the crisis of homelessness and regain housing stability so that the experience of homelessness for families in Central Florida is rare and brief.
Family Promise continues to provide housing at this time, but will still provide meals for them during the week we had scheduled for their visit. If you would like to provide a meal during this week go to https://stmargaretmary.org/family-promise-volunteers/ Contact Scott Lindeman for more information at 407-628-1324, or [email protected]
Feed the Homeless
Adult volunteers meet to assemble meals the first Wednesday of every month and high school youth prepare them the second Wednesday each month. In addition to the preparation, volunteers meet in the Parish Hall the first and second Wednesday of each month to carpool to the Coalition for the Homeless in downtown Orlando, where they serve the meals at the Men's Pavilion. Contact Scott Lindeman at 407-628-1324, or [email protected] for more information.
Food Pantry
Food donations are collected in the Parish Hall every weekend between Masses – just look for the blue plastic bins in front of the Parish Hall. Food is donated once a month to Hope Community Center and to the Farmworker's of Apopka. The other two weeks, food is split between Christian Service Center of Winter Park and the Winter Park Neighborhood Center for Families.
Lazarus Ministry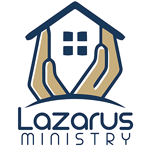 The Lazarus Ministry seeks to help hundreds of families who live in hotels on Lee Road in their pursuit of more suitable housing by engaging with the community through various events to earn the trust of the residents and better know their circumstances. Orlando has the unfortunate distinction of being one of the worst cities for the availability of affordable housing making it worse than much larger cities often highlighted in the media about homelessness (NLIHC Gap Report 2022). Financially challenged families typically live week-to-week in a hotel room that cost roughly $425 a week making it difficult to save thousands of dollars in upfront costs to rent a place. For more information on this ministry please go to: For more information on this ministry please go to: https://stmargaretmary.org/lazarus-ministry/
Peace & Justice
The mission of the Peace and Justice Ministry is to:
Provide educational opportunities for the parish to increase parishioners' awareness of Catholic social teaching in the context of real-world issues.
Research real world peace & justice issues. Identify issues for possible action by the parish community.
Present potential actions or programs to the parish community.
Provide structure and opportunity for parishioners to become involved with Peace & Justice issues.
Provide on-going support to social action and outreach ministries.
For more information, please contact [email protected]
Presently, meetings are being held via a Zoom link.  People begin logging on at 6:00 p.m. for a little social time, and coverage of the agenda begins promptly at 6:30.  Current members will be updated with the meeting link a couple days prior to the meeting. Anyone who would like to join the group is enthusiastically invited to do so, simply contact Meghan Collins at 407-265-0357, for more information and to confirm the meeting venue. All parishioners interested in Advocacy and Social Justice causes are invited to attend!
2022 Meeting Dates: Meetings on the First Wednesday of the month (January 5, February 2nd, March TBD, April 6, May 4th)
---
Care for Creation
The season starts 1 September, the Day of Prayer for Creation, and ends 4 October, the Feast of St. Francis of Assisi, the patron saint of ecology beloved by many Christian denominations. Throughout the month-long ecumenical celebration, the world's 2.2 billion Christians come together to care for our common home. Go to https://stmargaretmary.org/care-for-creation/ for additional content about how you can celebrate Season of Creation through prayer and action.
Purls & Prayers - A Crocheting & Knitting Ministry
The purpose of the ministry is to create prayer shawls, blankets, caps or other garments as an outward and visible sign of the mystical reality of prayer that knits our souls together in God and Christ. These garments may be given to those in transition in their lives, expectant mothers, children leaving home, the sick, homebound, or elderly to comfortably remind them that they are present to us and bound to us in community. Meetings are held every Tuesday at 10am until noon in the Courtyard closest to Park Avenue. Please call Deacon Bill Timmes at 407-647-3392.
Thanksgiving Store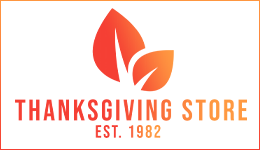 For the past 40 years, St. Margaret Mary and All Saints Episcopal Churches have offered the Thanksgiving Store to help our neighbors meet their holiday needs.  Last year 550 families received enough food for an entire Thanksgiving meal.
Plans are underway for the Thanksgiving Store 2022. If you would like to learn more about this ministry or wish to volunteer, please contact  [email protected] or 407-252-3926.