"For where two or three are gathered in my name, there am I in the midst of them." -Matthew 18:20
The St. Margaret Mary Young Adults Ministry is a community of young professionals seeking to grow in friendship and faith through formation, prayer, service, and social events. Our goal is to create a home for young adults in this parish. We believe faith-filled community is vital in this time of life as we pursue holiness in our studies, our work, and our relationships with others.
"Become who you are meant to be and you will set the world on fire" -St. Catherine of Sienna
Our events aim to inspire us to be the best version of ourselves, ranging from Holy Hour to Happy Hour! Some of our ideas include Sunday Mass & brunch, volunteer opportunities, and speaker socials... the possibilities are endless! We hope to grow this ministry to its full potential, and to bring our powerful presence into parish life. All are welcome!
"Young people, do not be afraid to be holy!" - St. Pope John Paul II
Upcoming Events: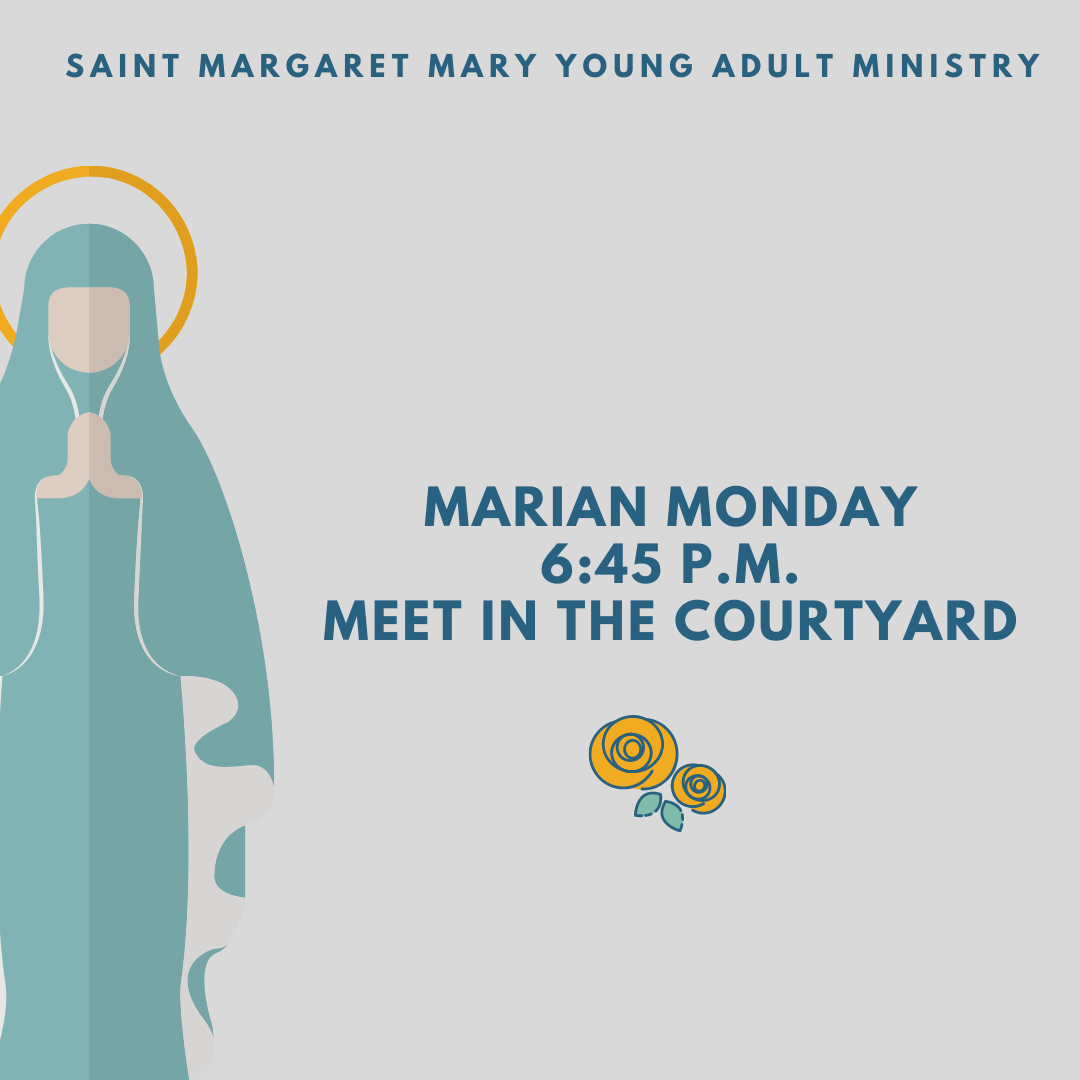 Marian Monday: Every Monday we gather together to pray the rosary. We meet outside in the courtyard at 6:45 p.m. and then proceed to the chapel.
First Friday Adoration
The first Friday of every month we have adoration in the Chapel! The exposition of the Blessed Sacrament will take place from 8am to 7pm. The goal is to have at least two people in the chapel throughout the day. If you have questions or if you are interested in participating in this prayer opportunity as a regular adorer, please contact Lisa Weis at 407-647-0726 or [email protected]. As always, the Young Adult Group will reconvene in the courtyard at 7pm to head to a local bar/restaurant to relax and unwind. See you there!
Photos from the Young Adult Ministry
More Young Adult Opportunities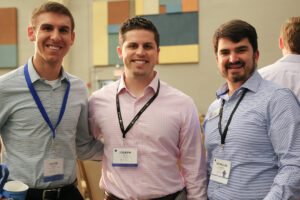 Young Catholic Professionals
Orlando Chapter 17
https://www.youngcatholicprofessionals.org/chapter/orlando
Campus Ministry (Rollins College) serves the students, faculty, staff and friends of Rollins College. Opportunities for retreats, service and ministry are available for the community. The Newman Club represents students and facilitates the community's activities. A special focus is placed on Social Justice.
Catholic Campus Ministry (UCF) Our mission is to provide students and the university community a home where they can strengthen their faith...discern God's call...and grow into passionate Catholic leaders.
htttp://www.ccmknights.com and many other ways to get involved including: Men's group, Women's group, IM Sports, praise & worship band, socials, Adoration, skits and more!
Rev. Joshua Swallows