"For where two or three are gathered in my name, there am I in the midst of them." -Matthew 18:20
The St. Margaret Mary Young Adults Ministry is a community of young professionals seeking to grow in friendship and faith through formation, prayer, service, and social events. Our goal is to create a home for young adults in this parish. We believe faith-filled community is vital in this time of life as we pursue holiness in our studies, our work, and our relationships with others.
"Become who you are meant to be and you will set the world on fire" -St. Catherine of Sienna
Our events aim to inspire us to be the best version of ourselves, ranging from Holy Hour to Happy Hour! Some of our ideas include Sunday Mass & brunch, volunteer opportunities, and speaker socials... the possibilities are endless! We hope to grow this ministry to its full potential, and to bring our powerful presence into parish life. All are welcome!
"Young people, do not be afraid to be holy!" - St. Pope John Paul II
Upcoming Events: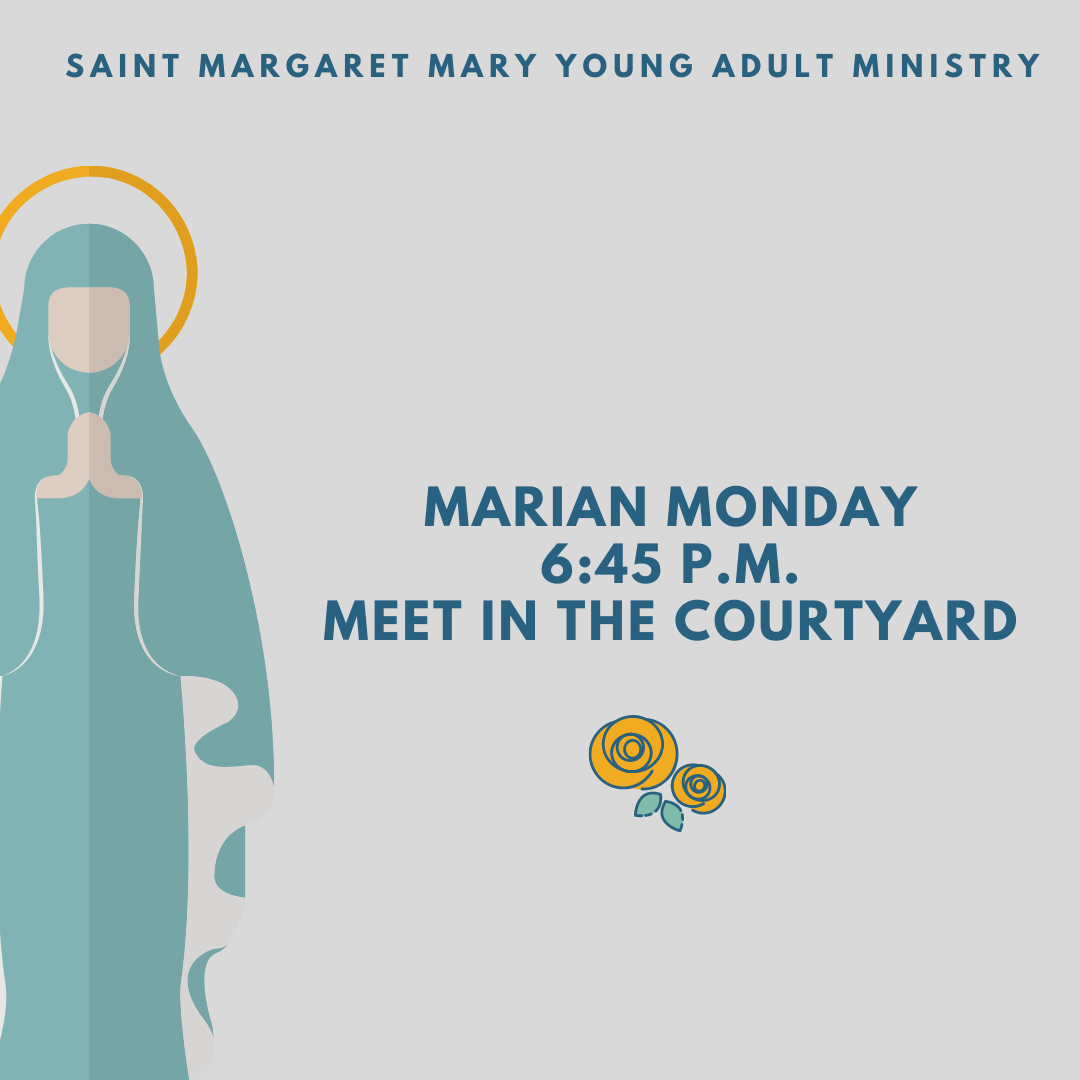 Marian Monday: Every Monday we gather together to pray the rosary. We meet outside in the courtyard at 6:45 p.m. and then proceed to the chapel. Masks are required and please make sure to fill out the COVID form before entering the chapel.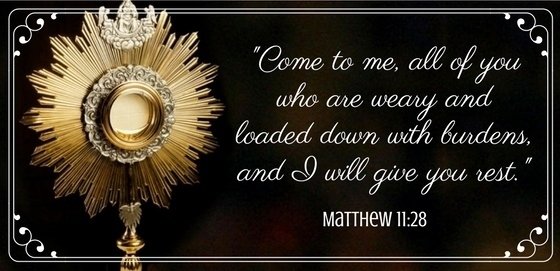 First Friday Adoration and Chill: The St. Margaret Mary Chapel will be open from 5:30PM - 7:00PM for Eucharistic Adoration. This is an amazing opportunity to be in the presence of the Blessed Sacrament and simply be present with Jesus Christ. We'll meet up in the courtyard after adoration then head over to Sanford Brewing Company - Maitland to grab a drink and relax. See you there!

There are still spots available for YCP's St. Joseph the Worker retreat at Mary, Queen ofthe Universe. Join us this Saturday for a morning of deepening our faith in Christ with Mary. Registration is required to attend this event. Please sign up as soon as you can because this event will have limited capacity.
Please note that facial coverings and social distancing are required at all times in the Basilica. We thank you in advance for your cooperation!

SVDP Young Adult Week - Virtual Retreat: Every year the St. Vincent DePaul Seminary hosts a young adult retreat. Since they are unable to have it in person, they will be hosting it virtually. Videos will be posted daily at this website to encourage and inspire you on your faith journey. For more information, check out this introductory video.
Photos from the Young Adult Ministry
More Young Adult Opportunities
Campus Ministry (Rollins College) serves the students, faculty, staff and friends of Rollins College. Mass is celebrated Sunday nights at 8:30 pm in the Rollins Chapel during the academic year. Social gatherings and meetings frequently follow Sunday Mass. Opportunities for retreats, service and ministry are available for the community. The Newman Club represents students and facilitates the community's activities. A special focus is placed on Social Justice.
Catholic Campus Ministry (UCF) Our mission is to provide students and the university community a home where they can strengthen their faith...discern God's call...and grow into passionate Catholic leaders.
htttp://www.ccmknights.com and many other ways to get involved including: Men's group, Women's group, IM Sports, praise & worship band, socials, Adoration, skits and more!
Rev. Joshua Swallows