PARISH HEADLINES
Pet
Blessing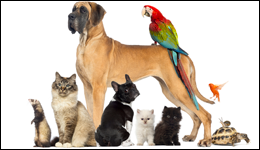 Please bring all pets to the courtyard after the 12pm Mass on Oct. 2nd for the Blessing of Pets. Leashes or cages are requested for the safety of our furry, feathered, or scaled loved ones.

Vocations
Ministry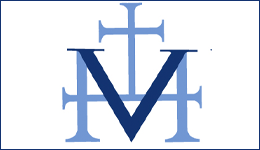 Last Sunday is Priesthood Sunday. The Vocations Ministry is asking for people to make a monthly commitment to pray for vocations.
Learn More
Fall
Festival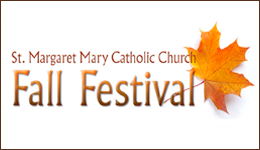 Food | Fun | Entertainment | Community. Join us Friday, October 14 from 6-10pm. Tickets are on sale NOW!
Learn More
SMM Christmas
Ornaments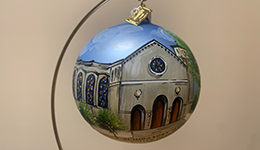 The SMM ornaments are here!!! For those who have ordered them during the presale time, please pick up your ornament/s after all the Masses on Oct. 1 and 2.

UPCOMING EVENTS
We will celebrate as a parish after all masses on...
The weekend of November 5/6 after all Masses  Calling all...
FROM OUR PASTOR, FR. WALSH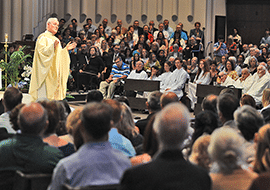 Welcome to Our Faith Community.
Each parish community has its own unique history and its own core values. Our parish attempts to put focus on four core values – Inclusiveness,... more info
PARISH VISION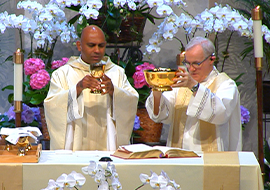 Our Vision Statement:
Called by the Holy Spirit to become the Body of Christ and transformed by our active and prayerful participation in the Eucharist, we envision a parish which embraces Christ's call to discipleship as we go forth to serve.
We, the Parishioners of St. Margaret Mary, Remain Rooted in Christ by...
HOSPITALITY
Creating a spirit of hospitality in all that we do,
WITNESSING
Witnessing faithfully to God's presence and love in our daily lives and effectively communicating that message.
LITURGY
Celebrating the liturgy with great care and devotion, placing the goal of active participation before all else.
SHARING
Sharing our God-given gifts and caring responsibly for those in need.
OUR CURRENT PARISH THEME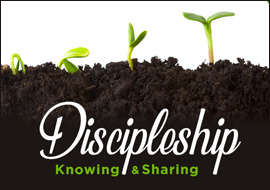 Discipleship: Knowing and Sharing
Since living as a disciple is at the core of the Christian vocation, we have made it a central part of our liturgical theme, "Discipleship: Knowing and Sharing." more info
OUR PARISH PLAN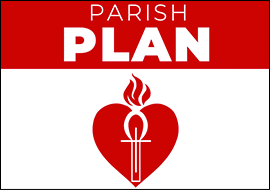 Parish Plan Overview
The hope is that this plan will help our parishioners deepen their own spirituality and become more united as God's holy family. see more