CALL TO HOLINESS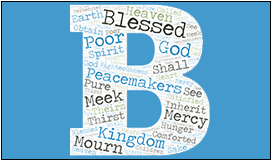 The universal call to holiness...
reminds us that we are called to sainthood.  We are presenting a Beatitude each month along with, personal challenges, Catholic Social Teachings, and a saint who has exemplified the values of Jesus.
BEATITUDE OF THE MONTH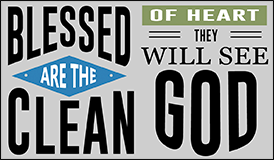 Beatitude
for July
This Beatitude speaks of those whose hearts are simple, pure and undefiled, for a heart capable of love admits nothing that might harm, weaken or endanger love.
SEE MORE ABOUT THIS MONTH'S BEATITUDE
PARISH HEADLINES
Rummage
Sale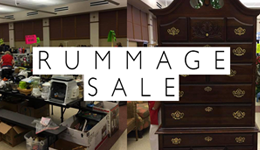 We raised $43,134.40 for the Haiti Ministry 🇭🇹. Thank you to all who participated! Our community has made a huge difference in the lives of our brothers and sisters in Haiti.
Formed
Catholicism on Demand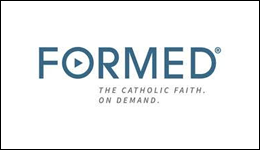 Formed is a digital library of movies, books, podcasts and bible studies that are available for free when you register through the parish.
More Information
Hospital
Ministry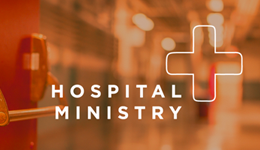 Our ministers go to Hospitals to bring communion, to pray, and just visit with those who are ill or recovering. Contact Deacon Bill to become involved 407-647-3392.
Scams
Beware!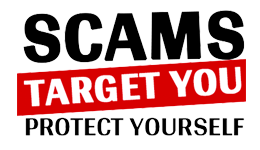 We have seen an increase in email and text scams lately circulating around the Diocese of Orlando and other dioceses across the nation.
More Information
UPCOMING EVENTS
The 2019/2020 school year begins at St. Margaret Mary Catholic...
This fall, we will again host families from Family Promise,...
FROM OUR PASTOR, FR. WALSH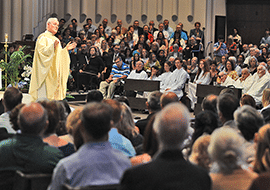 Welcome to Our Faith Community.
Each parish community has its own unique history and its own core values. Our parish attempts to put focus on four core values – Inclusiveness,... more info
PARISH VISION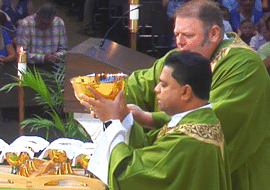 St. Margaret Mary Vision Statement:
Called into Relationship by the Holy Spirit and Centered in the Eucharist, St. Margaret Mary Parish is a Welcoming Community, Sent by Christ to Serve.
We, the Parishioners of St. Margaret Mary, Remain Rooted in Christ by...
HOSPITALITY
Creating a spirit of hospitality in all that we do,
WITNESSING
Witnessing faithfully to God's presence and love in our daily lives and effectively communicating that message.
LITURGY
Celebrating the liturgy with great care and devotion, placing the goal of active participation before all else.
SHARING
Sharing our God-given gifts and caring responsibly for those in need.