Welcome to Our Community!
YEAR OF THE EUCHARIST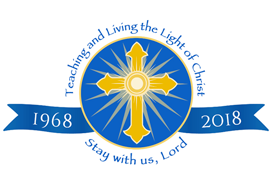 It is most appropriate that Bishop Noonan, embarking upon the 50th anniversary of the creation of the Diocese of Orlando, has proclaimed 2018 as a Year of the Eucharist. For more information on how we are celebrating the Year of the Eucharist go to our Year of the Eucharist page
THE LITURGY OF THE EUCHARIST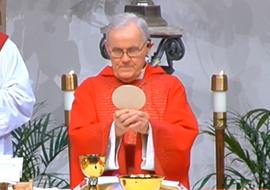 As we continue to celebrate the Year of the Eucharist with the Diocese of Orlando, we shift our focus to the altar, the table of sacrifice prepared for our holy meal, the Eucharist. Find out more about the Liturgy of the Eucharist.
PARISH EVENTS
Holy Day of Obligation
Assumption of Mary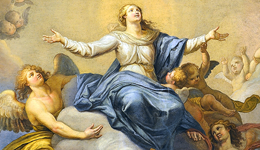 Join us on this Holy Day. Masses offered on August 14th at 5:30pm and on August 15th at 8:00am, 10:00am (school Mass) and 6:30pm all Masses are in the Church.

Faith Formation &
Youth Ministry Registration
Registration begins this weekend after all Masses. Also registration for Sacraments (Confirmation, 1st Communion and Reconciliation) begins this weekend. 
Theology on Tap
August 14th 6pm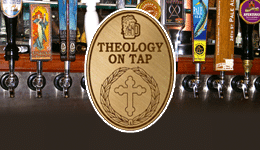 Cocina 214 in Winter Park. The topic is the Mass as Conversion and Renewal: Presented by Dennis Johnson Jr. - Secretary for Laity, Family, and Life - Diocese of Orlando.
SMM
Pictorial Directory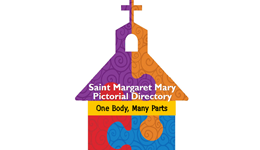 If you still need to register there are limited dates available, also if you need to reschedule you can do it on this page.
Click here for more info
FROM OUR PASTOR, FR. WALSH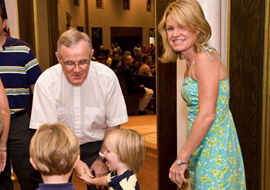 Welcome to Our Faith Community.
Each parish community has its own unique history and its own core values. Our parish attempts to put focus on four core values – Inclusiveness,... more info
PARISH VISION
St. Margaret Mary Vision Statement:
Called into Relationship by the Holy Spirit and Centered in the Eucharist, St. Margaret Mary Parish is a Welcoming Community, Sent by Christ to Serve.
We, the Parishioners of St. Margaret Mary, Remain Rooted in Christ by...
HOSPITALITY
Creating a spirit of hospitality in all that we do,
WITNESSING
Witnessing faithfully to God's presence and love in our daily lives and effectively communicating that message,
LITURGY
Celebrating the liturgy with great care and devotion, placing the goal of active participation before all else.
SHARING
Sharing our God-given gifts and caring responsibly for those in need.