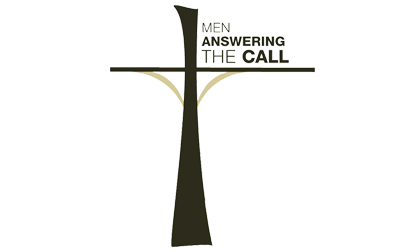 A ministry of adult men from all walks of life helping the church through service, strengthening their relationship with Christ through greater spirituality, and enjoying the fellowship of good Christian men through social events. To find out more about Men Answering the call email matc@stmargaretmary.org
Register for BEER AND BRATS June 28th
MATC Events:
Theology on Tap: From time to time we gather at Cocina 214 and have speakers discuss various topics.
Beer and Brats: This is an annual event that is held every July. The next Beer and Brats event scheduled for June 28th, 2018. More Information
Columbus Day Celebration: In 1492 Columbus sailed the ocean blue. Men Answering the Call is for you. Come sail along with the crew. While you enjoy Italian food and brew, a visit from Christopher Columbus too!
Christmas Parade/Living Nativity: Every year the MATC has a float in the Winter Park Christmas Parade and play an integral part of the Living Nativity at St. Margaret Mary.
Meet the Clergy: A night of clergy appreciation held in our Parish Hall every Spring. The men of the parish are invited to enjoy an evening of fellowship with each other and the clergy of our parish featuring 4 Rivers BBQ, beer and relaxing conversation.
Tuesday Morning Bible Study: Conducted by Fr. Walsh, this Bible Study for men meets each Tuesday morning from 7am - 8am The study focuses on a particular book of the Bible and also includes personal study, small-group discussion, lecture and prayer.
Order a Men Answering the Call Golf Shirt or Baseball Cap. Click here for details.
Click here for a list of Men Answering the Call Committees and Chairmen.
Click here for a copy of the Men Answering the Call Bylaws.
Click on the event below to see photos: