Upcoming Opportunities to Serve:
Lee Road Family Mentor Training - St Margaret Mary is partnering with Circles Central Florida through the Poverty Solutions Group and Family Promise to develop mentors to walk beside and advise families we are supporting who live in hotels on Lee Road. If you would like to become a mentor (Circles calls mentors "Allies"), please visit the Circles Pages, and complete this Circles Ally Application for training that begins on November 13.
Thanksgiving Food Delivery - Lazarus Ministry is working with the SMM Thanksgiving Store to deliver food for Thanksgiving meals to hotel residents on Lee Road. Check here in the coming weeks for opportunities to sign-up to help deliver the food.
The Lazarus Ministry needs people who can put in some of their time, resources, and hearts to:
Develop a housing program
Funding for the initial costs of taking a rental property
Develop a mentorship program and/or become mentors
Develop a program to assist in the education of children living in hotels
Help plan and run events both those we have established and new ones as the need arises.
No specific experience or skills are necessary though they are certainly welcomed.  What is necessary is time and the right attitude --  an open heart and mind, perseverance, and patience.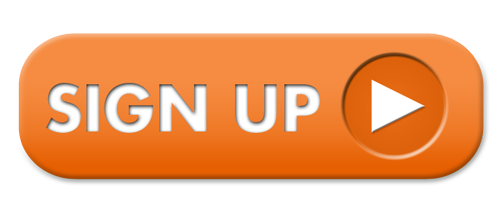 The Lazarus Ministry had a busy summer, completing 2 major projects for people living in the motels on Lee Road.
Summer Meals
- Our own Al Ronelli, worked through the summer and cooked 50 meals on each of 23 days for a total of 1150 meals.  These were delivered to InTown Suites 4 days a week and according to the recipients, the meals were delicious.  In fact, one family told us that an elderly, infirmed family member who otherwise was not eating consistently liked Al's meals so much he started eating whenever we brought food.
- We served 89 different families.  Due to the transient nature of the hotel population as well as the changes in their daily lives, the list of families we served changed over the course of the summer.  On some days all 50 meals were distributed in less than 30 minutes after the food arrived.
- 49 volunteers from the SMM Parish gave generously of their summertime to help distribute the meals.
Back-to-School Event – July 29 at InTown Suites
- SMM Parishioners donated 214 packages of assorted girls and boys underwear and 229 packages of socks.  We distributed half of them at the event and will be taking the extras to InTown on Major Blvd in Orlando on Tuesday, August 3.
- 85 backpacks of supplies provided by Winter Park Neighborhood Center for Families were distributed.
- SMM provided a meal through 4 Rivers for each of the motel families who participated in the back-to-school event.
- We distributed 80 bags of produce donated by 4 Roots.
- 32 people got vaccinated by the Orange County Health Dept Mobile Vaccine site. Vince Chiarello of SMM was instrumental in working with the Health Dept bureaucracy to make this happen.
- We collected quite a number of prayer intentions and at least 3 SMM ministries will honor those intentions in the coming week.
- OCPS was invited and identified some families they had lost track of last year – those children will now be registered for school this fall.
-30 SMM Parishioners volunteered to help make this event a success.
Thanks to all who donated and volunteered – these projects were a huge help for motel families to make it through the summer and prepare for the start of school.