A Monarch butterfly emerges from its chrysalis and starts its migration journey. How does it know the way to a remote place it has never been to before? Many of us have asked that same question when faced with the trauma of divorce and separation.
St. Margaret Mary Catholic Church guides those that suffer through divorce and separation to know Jesus' healing power and the Joy that can come back to one's life through peer support and prayer.
For all people experiencing separation or divorce. We will offer our fall program via ZOOM.
Divorce Survival Guide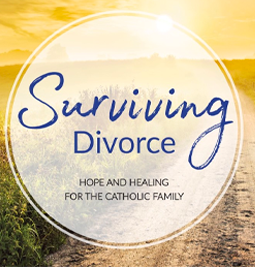 This program is a 12- week, DVD based program with a spiritual and practical focus to help all affected by divorce find peace, passion and purpose—no matter how long ago the divorce occurred. The cost of the program is $10 and includes your choice of a digital format for all videos and workbook or your personal copy of the workbook. Sessions will be once a week, 6:30-8pm, facilitated by a team of three lay leaders who have also experienced divorce and have completed the program as a participant and the facilitator training.
Register: https://stmargaretmary.org/divorce-support-group
Call the Family Life Office at 407-645-084 for more information.
Below is a flyer, the support group etiquette, the confidentiality form, and the weekly schedule.
Below is a flyer, the support group etiquette, confidentiality agreement and the schedule.