A Beautiful Work of Art, Signed by the Artist, Limited in Number
Through the generosity of artist John Dumas, these lovely prints will be available for sale  for $100.  At John Dumas' request, all proceeds will go to the future building of St. Francis Chapel in Haiti.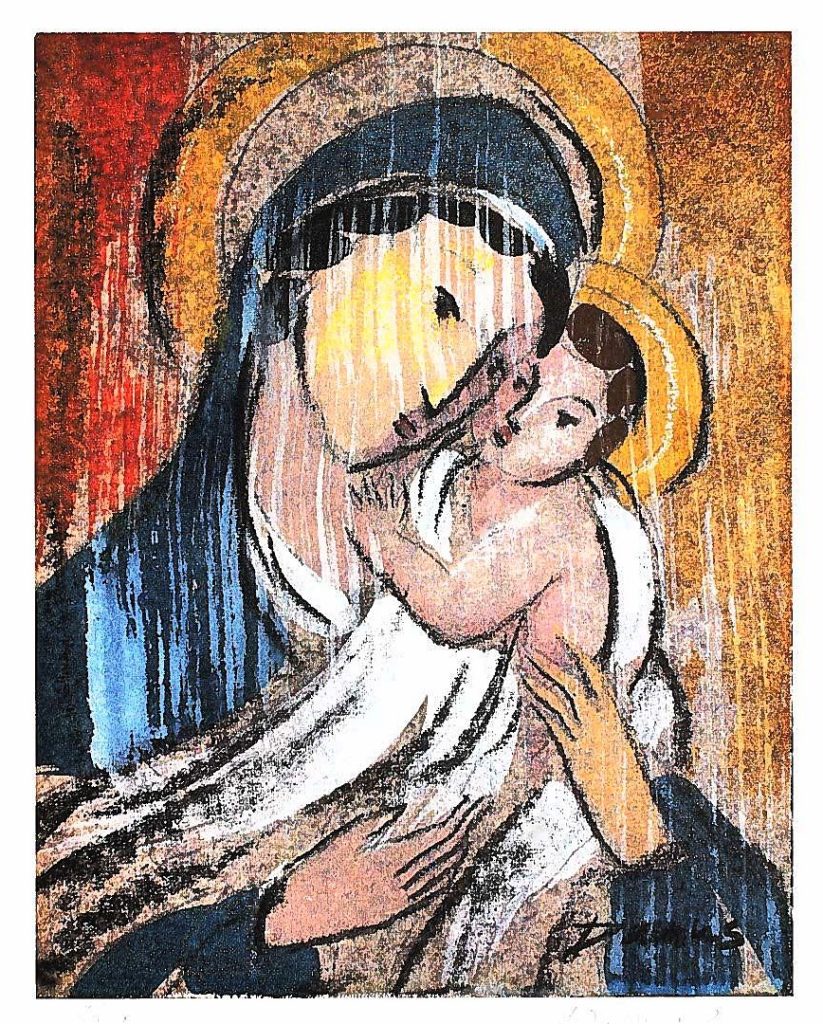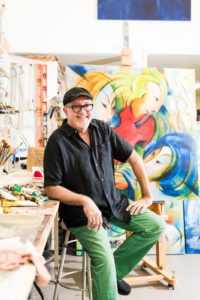 About the Artist:  
Born in Vermont, John Dumas is a long time resident of Winter Park and a member of St. Margaret Mary Parish for over 40 years.  He is a 1976 graduate of Ringling College of Art and Design in Sarasota, Florida, with a degree in Fine Arts.  John has a strong background in theatrical painting having worked as the principal scenic artist in theatrical design for Universal Studios, Orlando Opera Company, New York Ballet, Southern Ballet and Broadway Productions and other corporate commissions.  He has also done commercial projects such as murals on ceilings, walls and faux finishes on furniture for numerous organizations including Lakeland Yacht Club, Tavistock House of Isleworth, Cypress Pointe, Orlando Museum of Art and Sun Bank.
John's true passion, however, is as a fine artist with the canvas.  He paints on a very fine cotton canvas that is starched and stretched.  Using casein paint and acrylic binders with analine dyes, charcoal and pastels, the result is a very fresh, translucent effect with broad visible brushstrokes and vivid colors.  His subject matter is primarily stylized portraits and figures that evoke a sense of boldness and sensitivity at the same time.
John is the founder of Dumas Art Services in Winter Park, LLC, established in 1978. From this studio, he continues to create fine art paintings.