A NEW VISION OF PARISH MINISTRY for Maturing Adults starting 2022
OUR MISSION: to construct, organize and sustain a vibrant community of support and Fun for all men and women in the second half of life.
Meetings are one Saturday each month before the 5pm Mass. 3:30-4:45pm, in the upper room, 2nd floor, Family Life Center.
First meeting is Saturday, January 22.
Our purpose is to offer gatherings for support, education, and fun for the mature adult. Contact the Family Life Office for more info at 407-645-0284.
For more information or to join our team contact the Family Life Office at 407-645-0284.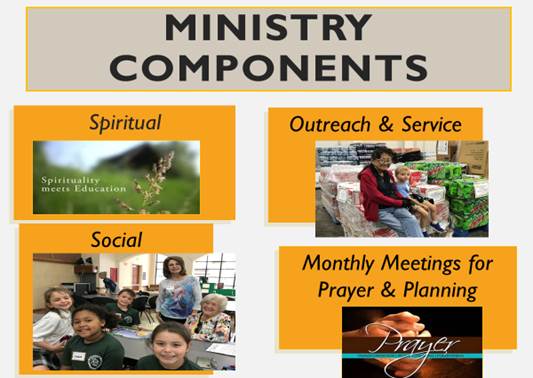 Photos from the gameday with SMM Catholic School: