Visit any college campus and one sees family names engraved on many stately buildings.  These names memorialize and symbolize the commitment, dedication and generosity of those who demonstrated belief and service to that institution, and they are recognized for it. 
As we read Promise #11, imagine having your name written not on a temporal building, but on the eternal loving heart of Jesus Christ himself for your dedication, love, and service to him.  Once written on Jesus' heart, your name will never be erased or effaced.
So how does one's name get enshrined on the Sacred Heart?  The answer is in the promise, i.e., "propagate this devotion".  Like anything that becomes meaningful to us, we want to share it with others.  Therefore, pray it often, tell others what it means to you, and be assured that you and all who share this devotion will "have their name written in My Heart"…forever.
Written by Sr. Rosemary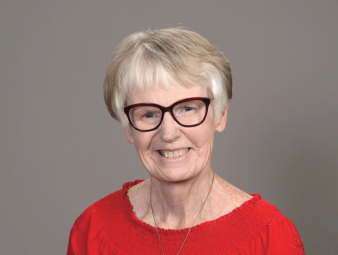 See all the Reflections:
When a magician performs a magic trick, they manipulate a series of events to gain a desired outcome. This promise is not that. It would be wrong to assume that…